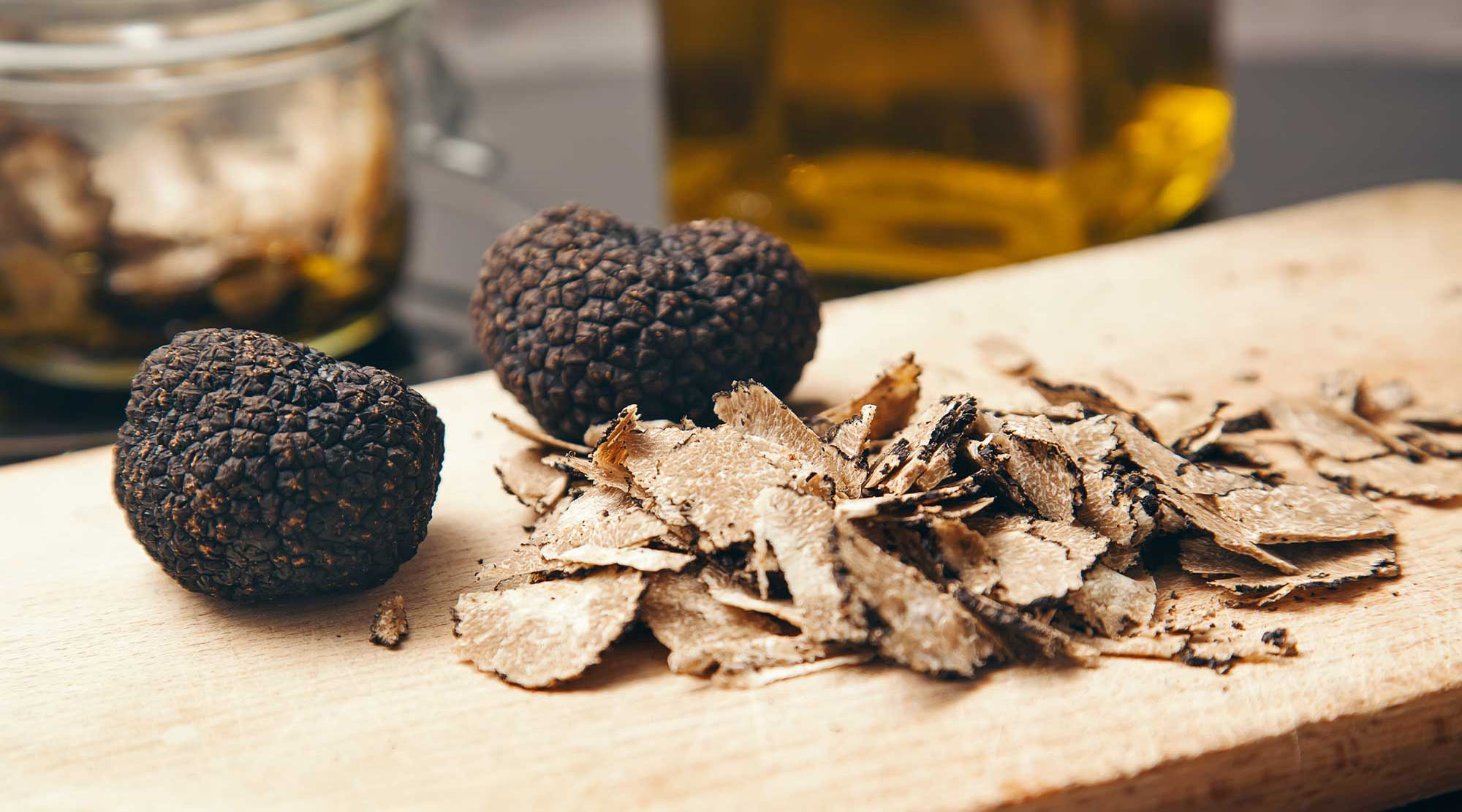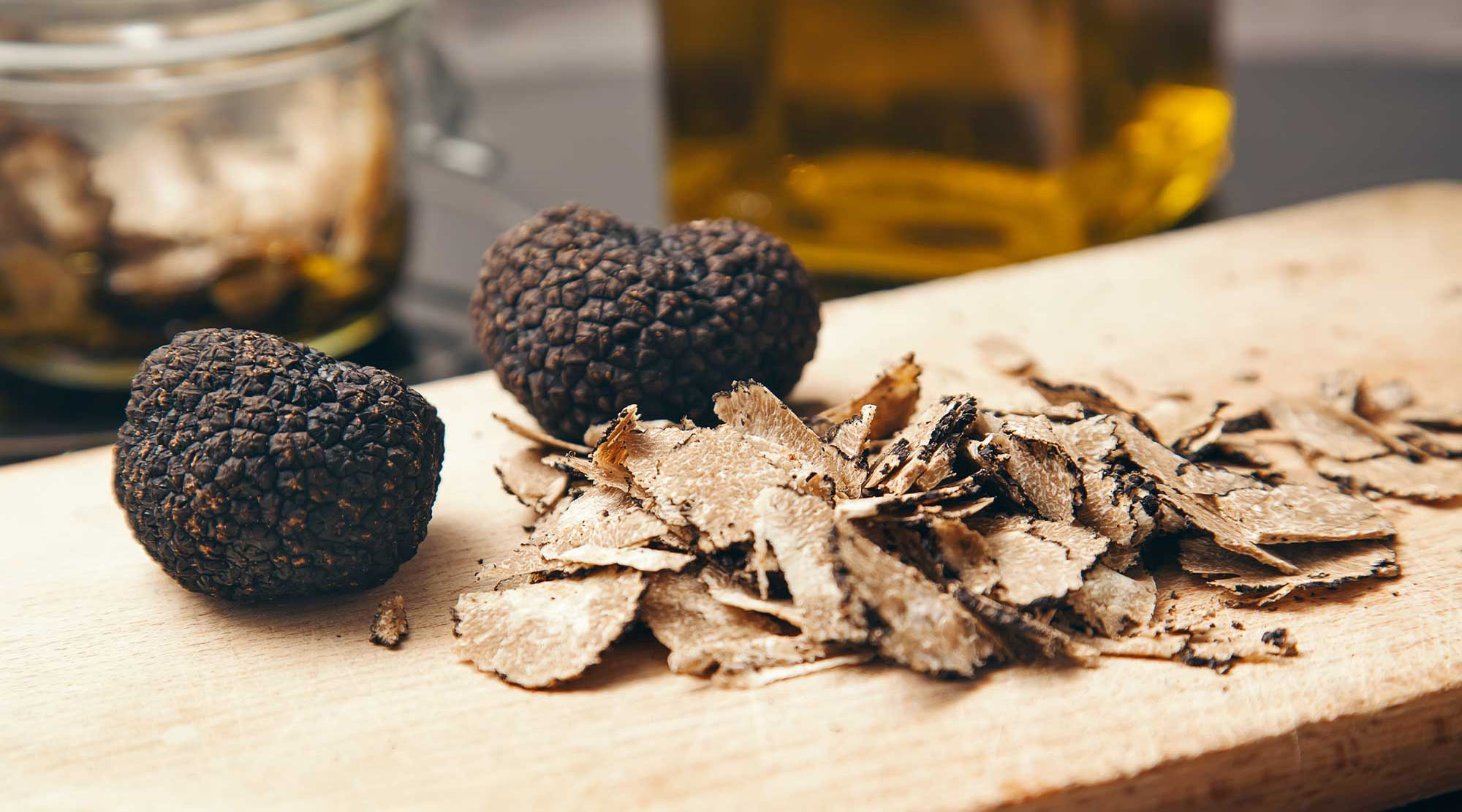 Truffle delicacies have helped defined the region's premium taste palette.
You can't discuss Italian cuisine without the mention of truffles. These delicacies have helped defined the region. Truffles shaved over pasta, truffle sauce and countless other traditional dishes showcase these distinct ingredients. There are even annual international festivals in Piedmont, Tuscany and Emilia Romagna to celebrate them. At Pure Italian, we help New England's finest restaurants, chefs and provisioners deliver authentic taste to their diners and customers with a selective variety of premium truffle products imported from Italy. We carry a comprehensive selection of white truffles, black truffles, truffle oil and other truffle products year-round as well as seasonal fresh truffles, which are available through preorder.
Whole black summer truffle extra quality 30 gr.

Summer truffle carpaccio in evoo 50gr

Truffle honey with slices of white truffle (Albidum) 100gr

Salt with pieces of black truffle 120gr

Truffle butter with parmiggiano reggiano 80 gr

Truffle spread white 80gr
Truffle spread black 80gr

Truffle spread 1.1lb Professional use

White truffle olive oil 250ml Professional use

Summer truffle Carpaccio in evoo 1.1lb. Professional use

Porcini dried Extra quality from Piemonte 100% Italy

Polenta with black truffle instant 250gr 8.8 oz
Truffle flour mix for pasta 200 gr

Black truffle oil 250 ml. Professional use

Gnocchi with black truffle 500gr/1.1lb.

Truffle Potato chips 1.5oz.

Porcini frozen whole 1,1 lb.